| | | |
| --- | --- | --- |
| | AfroCubaWeb | |
USINT on race in Cuba, WikiLeaks

USINT is the State Department cable abbreviation for US Interests Section in Havana, which served as the American Embassy prior to Obama's restoration of diplomatic relations when USINT became the Embassy. The following came from searches at WikiLeaks' Public Library of US Diplomacy, based on their databases.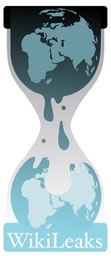 08HAVANA811: PATIENCE IS A VIRTUE: THOUGHTS ON THE CATHOLIC CHURCH IN CUBA 1/22/2011 Wikileaks: Racism in the Catholic Church - "Migration is Killing Us: Almost all of COM's Catholic Church interlocutors said migration was taking away many of their most educated and committed laypersons. Cardinal Ortega went further, noting that internal migration of non-Catholic Afro-Cubans into Havana had upset the "natural balance" in some of the poorer parishes in Havana. Asked about Church outreach programs for these migrants, the Cardinal did not cite any and instead gave the impression he considered such programs would be wasted efforts."

OBSERVATIONS OF THE STATE OF HUMAN RIGHTS AND CIVIL SOCIETY IN CUBA 7/28/2009 Wikileaks - US Interests Section Cable: "In spite of official statistics to the contrary, African descendent Cubans probably constitute a majority of the population. However, they occupy few leading positions in government, state owned industries and academia. They live in the poorest and most marginal neighborhoods. They rarely occupy jobs with access to hard currency in the tourist industry. Refugee applicants are disproportionately white. African descendants have far fewer relatives in other countries and so by and large do not have relatives who can either send remittances or pay for them to be smuggled into other countries. African descendants rarely take to the seas in rustic vessels, partly because for years they have been told that racism in the United States is as brutal as it was 60 years ago. Accounts from inmates indicate that as much as 80% of the prison population are of African descent. Due to emigration, Cuban society is becoming increasingly black resulting in much more overt racism than was seen in the past."

IT'S NOT ALL BLACK AND WHITE 5/29/2009 Wikileaks - US Interests Section Cable: "ON A MORE POSITIVE NOTE, MIRIAM LEYVA SAID THERE HAD BEEN AN INCREASE IN THE NUMBER OF INTERRACIAL COUPLES IN CUBA, AND NOTED THAT THERE WERE EFFORTS BY SOME CUBANS OUTSIDE OF THE GOVERNMENT TO IMPROVE RACE RELATIONS. OLIVERA NOTED THAT THE GOVERNMENT DOES NOT ALLOW FREEDOM OF SPEECH OR PRESS, CARRIES OUT NO STUDIES WHICH WOULD ALLOW COMPARISONS OF DATA ABOUT AFRO-DESCENDENTS AND WHITES, AND GENERALLY TRIES TO PREVENT DISCUSSIONS ABOUT RACE BECAUSE IT IS UNWILLING TO ADMIT THAT CUBA IN FACT HAS RACE PROBLEMS OR THAT THERE ARE DISPARITIES IN THE WAY RACES ARE TREATED BY THE GOVERNMENT. OUR SURVEY ALSO INDICATES THAT CUBANS ADMIRE PRESIDENT OBAMA, AND THE FACT THAT AMERICANS HAVE ELECTED HIM IS A BLOW TO GOC PROPAGANDA THAT THE UNITED STATES IS A RACIST SOCIETY. INDEED, THE ELECTION OF PRESIDENT OBAMA MUST HAVE CUBANS WONDERING WHY CUBA HAS SO FEW AFRO-DESCENDENT LEADERS DESPITE THE LARGE PERCENTAGE OF AFRO-CUBANS IN THE POPULATION."

CONGRESS OF WRITERS AND ARTISTS DEBATES CHANGES IN THE SYSTEM 5/12/2008 Wikileaks - US Interests Section Cable: "In a closed-door meeting of writers and artists [UNEAC] last month, Cuban intellectuals criticized the government for, among other things, neglecting education, poor TV and radio programming, stifling red tape, and restricting access to the Internet. The VII Congress of the National Union of Writers and Artists from Cuba (UNEAC) expressed hope that the changes that have come about since Raul Castro became president are signs of more good things to come. We view these groups as an important voice of internal dissent within the regime."

CARTAS DE CUBA: EARLY SUMMER EDITION 6/5/2006 Wikileaks - US Interests Section Cable: Baseball, Music and Racism - " The Industriales crowd was visibly "criollo," i.e, of Spanish descent, with very few black faces on their side of the field. The Santiago supporters, on the other hand, were heavily black. Their music, played in the stands, was entirely of an Afro-Cuban beat. There were also ample dashes of santero flavor among the SdC followers. What really highlighted the racial split, however, was the chants among the Industriales fans."

CARTAS DE CUBA, SPRING 2006 5/12/2006 Wikileaks - US Interests Section Cable: "Burkinabe First Secretary Issa Soma believes the absence of blacks in leadership positions is only one part of a much bigger problem: Pervasive racism. He described Cuba as a society fundamentally divided between poor blacks and privileged whites. He felt tensions ran so deep, they would preclude a peaceful transition after Castro's departure. He said Castro's strong hand kept a lid on the situation, but without him, "it would explode." Bulgarian Commercial Officer Galina Kostadinova, who is married to a Cuban, said racial divisions were more marked outside Havana. Racism runs deeper, and there is less racial mixing as a result."

Global Intelligence Files - Wikileak's store of Stratfor files, searchable
search.wikileaks.org/gifiles/ - to search

wikileaks.org/the-gifiles.html - explanation. "Today, Monday 27 February, WikiLeaks began publishing The Global Intelligence Files – more than five million emails from the Texas-headquartered "global intelligence" company Stratfor. The emails date from between July 2004 and late December 2011. They reveal the inner workings of a company that fronts as an intelligence publisher, but provides confidential intelligence services to large corporations, such as Bhopal's Dow Chemical Co., Lockheed Martin, Northrop Grumman, Raytheon and government agencies, including the US Department of Homeland Security, the US Marines and the US Defense Intelligence Agency. The emails show Stratfor's web of informers, pay-off structure, payment-laundering techniques and psychological methods"

Electronic mail
acw_AT_afrocubaweb.com [replace _AT_ with @]

[AfroCubaWeb] [Site Map] [Music] [Arts] [Authors] [News] [Search this site]
Copyright © 1997-2013 AfroCubaWeb, S.A.